The holiday season is finally upon us! Luckily, we've got you covered with all the books you could possibly want for the bookworm in your life. So whether you're looking for stocking stuffers, or something to pass around after lighting the menorah, let us help take the stress out of finding that perfect gift.
Books for the Foodie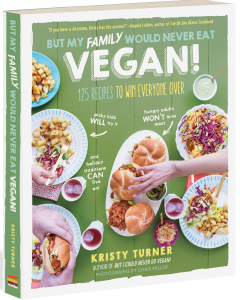 But My Family Would Never Eat Vegan: Perfect for the lone vegan, or for the whole family! Kristy Turner shows that eating vegan can be fun and delicious with simple, family-friendly recipes.
Vedge: Enjoy fine vegetarian cuisine with this quintessential cookbook written by the founders of the vegetarian restaurant of the same name. A must-have for foodies vegetarian or omnivore.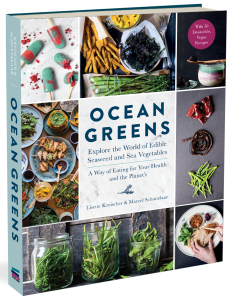 Peace & Parsnips: The cookbook for the world-traveling vegan. Chef Lee Watson shares vegan (and some gluten-free) recipes from his travels all over the globe!
Ocean Greens: Vegans and vegetarians rejoice! Seafood isn't just about the fish anymore. Spice up your cooking with greens from the sea. You'll be eating healthier AND helping conserve our planet's natural resources.
Easy. Whole. Vegan.: Here's a book you don't even have to be vegan to enjoy (I can testify.) Enjoy wholesome meals that cut the processed out of the process.
Books for New Parents
My Book of Firsts: A little journal perfect for documenting your newborn's first year! Includes prompts to be filled, and photo sleeves to include all the best special moments.
My Baby Album: And if the journal wasn't enough enjoy a complete photo album with 16 themed pages for moms and dads to fill with all the cutest pictures!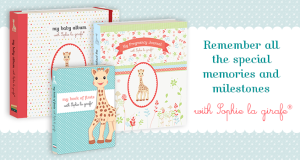 Books for the Journalist
Sixty: Hailed as a memoir with "loads to flat-out adore" by the New York Times, Ian Brown's reflections of his sixtieth year offers a hilarious and genuine take on aging gracefully.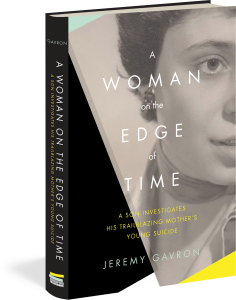 A Woman on the Edge of Time: Part memoir, part detective story, Jeremy Gavron explores the circumstances of his mother's death while also meticulously piecing together her extraordinary life. Ideal for the feminist and memoir lover.
In Search of Buddha's Daughters: An in-depth look at the lives of the young women who have devoted themselves to Buddhism. Both harrowing and enriching, this book is perfect for armchair travelers and lovers of journalistic nonfiction.
Books for the Mindful Artist
Moments of Mindfulness: The perfect gift for the busy artist, both discovered and otherwise. Enjoy coloring in all the delightful images you've come to expect from our Mindfulness Coloring Series and take a break from the stresses of the day.
Visions of the Universe: A coloring book for the mathematicians and scientists out there. Color your way through geometry and theorems inthis brilliant follow up to Patterns of the Universe.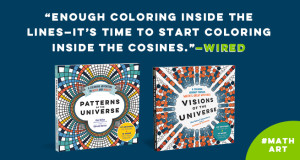 Healthy, Happy, YOU: The perfect gift for those that make tons of New Year's resolutions but can never keep them. Learn how micro-actions are the keys to living a healthier, happier life in this fun guidebook.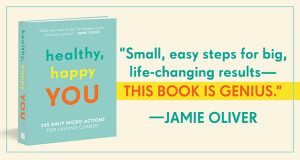 The Renaissance Soul: Know someone who is a jack-of-all-trades? This is the book for them. Author Margaret Lobenstine explains how to explore and embrace all one's varied and wide interests to lead a fulfilling and successful life.
Books for the Adventurer
Citizen Scientist: Conservationist Mary Ellen Hannibal delves into the work of the unsung heroes of environmental science and activism. A perfect book for the amateur scientist, and environmental activist in your life.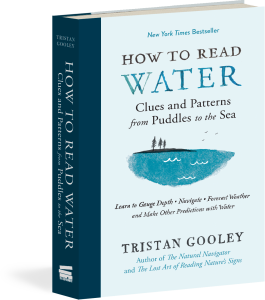 How to Read Water: Natural navigation isn't just for the hardcore hikers and mountaineers anymore. With Tristan Gooley's latest book you'll be navigating oceans like a Viking, and forging new pathways via rivers, streams, and even puddles!
Field Guide to Knots: Whether your a sailor, fisherman, or just an adventure enthusiast The Field Guide to Knots can teach you how to be an expert knot-maker with easy to follow steps and colorful pictures to make sure you don't get…tangled up…(I'll see myself out now.)
Books for the Athlete
The Born Again Runner: Running guru Pete Magill shows how it's never to late to start running. With easy schedules, guides, and ways to build your endurance towards half and full marathons, Born Again Runner is the ideal gift for both the running enthusiast, and the burgeoning marathoner.
Baseball Field Guide: Think you know all there is to know about America's national pastime? Formosa's and Hamburger's complete guide to the sport offers everything you could ever want to know about baseball.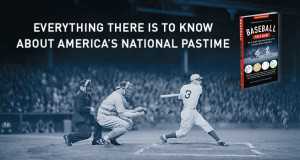 Build Your Running Body: A how-to guide to build up the endurance and strength needed to become the best runner you can be. If you're a long-time runner, or a beginner this is the guidebook for you!
###
Happy Holidays from all of us at The Experiment and remember #booksmakegreatgifts!