With Father's Day coming up on June 19, children across the country are starting to wonder: "what to get?"
A thoughtful gift is a great way to show thanks, and what better way to show you care than with a carefully-chosen book? Everyone's tastes are different, but we have a few suggestions from our own list here at The Experiment. Whether your dad is looking for a great summer read, gearing up for a summer of grilling, basking in the thrill of baseball season, or planning his next excursion into the great outdoors, we have a wide range of choices: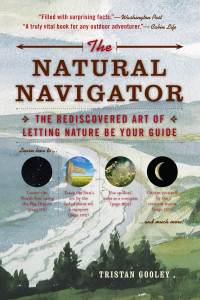 The Natural Navigator
by Tristan Gooley
A writer, navigator, and worldwide explorer, Tristan Gooley's passion for reading the signs of the natural world comes from firsthand experience. If your father is an adventurer with a taste for the great outdoors, then he will love The Natural Navigator, which combines literary elements with practical advice to provide an exhaustive guide for deciphering nature's signs. On sale as an ebook for just $2.99 until June 22, this book connects readers with a wealth of anecdotal knowledge that draws from cultures across the world and predates GPS, the compass, and even cartography. Also the author of The Lost Art of Reading Nature's Signs and the forthcoming How to Read Water, Gooley is driven in his mission to keep readers on course, and to open their eyes to the wonders of the natural world.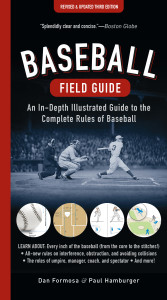 Baseball Field Guide
by Dan Formosa and Paul Hamburger
Baseball season is well underway, but even the most diehard fans have to admit: an umpire's call can be a little baffling at times. And for newer fans, Major League Baseball's nuanced rules—developed and revised over decades—can be downright perplexing. If your father keeps up with our national pastime, he will adore this pocket-sized reference guide to the ins and outs of outfields and innings. Easily navigable, impeccably designed, and updated throughout with the latest changes, Baseball Field Guide is a welcome blessing to anyone who has ever tried to slog through an official MLB rulebook. With crystal clarity, authors Dan Formosa and Paul Hamburger cover all the bases in this entertaining reference that will help your dad understand much more about the sport—even if he thinks he already knows it all.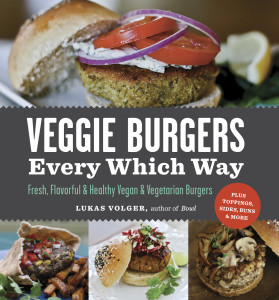 Veggie Burgers Every Which Way
by Lukas Volger
Summer is in the air, and grills across the country are rolling out of their garages. If your father fancies himself a grill master, this genre-defining veggie burger cookbook is a must-have for his barbecue repertoire. Author Lukas Volger, a veggie burger aficionado since childhood, has assembled a gauntlet of delicious recipes that are sure to challenge any preconceptions about what can go into a burger patty. Many recipes are vegan and/or gluten-free, and a wide variety of tastes and flavors will excite every palate and suit every craving. Whether your father already subsists on veggie burgers or believes there can be no true replacement for beef, Veggie Burgers Every Which Way belongs on his shelf.
# # #
From parenting books for the stay-at-home father, to biographies for the literary-minded, to adult coloring books, science books, and more, it can be hard to know where to start with our expansive and encompassing list of titles! Be sure to check our backlist for further inspiration, or our Fall 2016 catalog for a look at what's to come.
Happy gift-hunting!