Keiron Pim with Jack Horner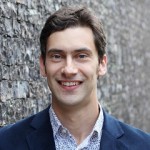 As a small boy in the early 1980s nothing seemed more exciting to Keiron Pim than a visit to the Natural History Museum, where he would gaze up at the Diplodocus skeleton and later depart clutching some little dinosaur-related memento: an eraser shaped like Stegosaurus, a lurid poster of a Jurassic scene, or a book crammed with dino facts. It would have blown his four-year-old mind to know that thirty years later a book on dinosaurs would be his first publication. Keiron, married with three young daughters, is a writer and journalist based in Norfolk, England.
Jack Horner is one of the world's foremost paleontologists, credited with finding the first dinosaur eggs in the Western Hemisphere, the first evidence of dinosaur colonial nesting, the first evidence of parental care among dinosaurs, and the first dinosaur embryos. He served as the inspiration for Paleontologist Dr. Alan Grant in Michael Crichton's Jurassic Park, and as the technical advisor on all of the Jurassic Park films. Horner is Curator of Paleontology at the Museum of the Rockies in Bozeman, Montana, and Regents Professor of Paleontology at Montana State University.
---
Dinosaurs—The Grand Tour
Everything Worth Knowing About Dinosaurs from Aardonyx to Zuniceratops
by Keiron Pim with Jack Horner
Hardcover | $24.95
We live in a golden age of paleontological discovery—the perfect time to dig in to the spectacular world of dinosaurs. From Aardonyx, a lumbering beast that formed a link between two and four-legged dinosaurs, to Zuniceratops, who boasted a deadly … Continue reading →
Dinosaurs—The Grand Tour
Everything Worth Knowing About Dinosaurs from Aardonyx to Zuniceratops
by Keiron Pim with Jack Horner
Paperback | $18.95
From Aardonyx, a lumbering beast that formed a link between two- and four-legged dinosaurs, to Zuniceratops, who boasted a deadly pair of horns, Dinosaurs—The Grand Tour pairs the latest findings with spectacular illustrations to bring every dinosaur worth knowing about … Continue reading →