Paint This Book!
Watercolor for the Artistically Undiscovered
The first edition of Paint This Book! woke up the sleepy world of watercolor—and sold 600,000 copies! Now it's back for a new generation.
Thacher Hurd and John Cassidy teach watercolor painting like no one else. Landscapes can wait! First, you'll learn the feel of the brush, the flow of the paint, and the freedom to express yourself:
Splatter your paint at random, and then add details to create funny creatures.
Try painting each letter in the alphabet with its own personality.
Learn perspective by imagining one million soup cans.
And go wild with painting prompts like "fried eggs," "sunset on Venus," and "a knock-kneed flutterby"!
Unlike any competing guide, Paint This Book! includes six bold colors of paint and an artist-quality brush. Plus, the 48 exercise pages are printed on sturdy watercolor paper. Just add water!
Available in a 5-copy counter display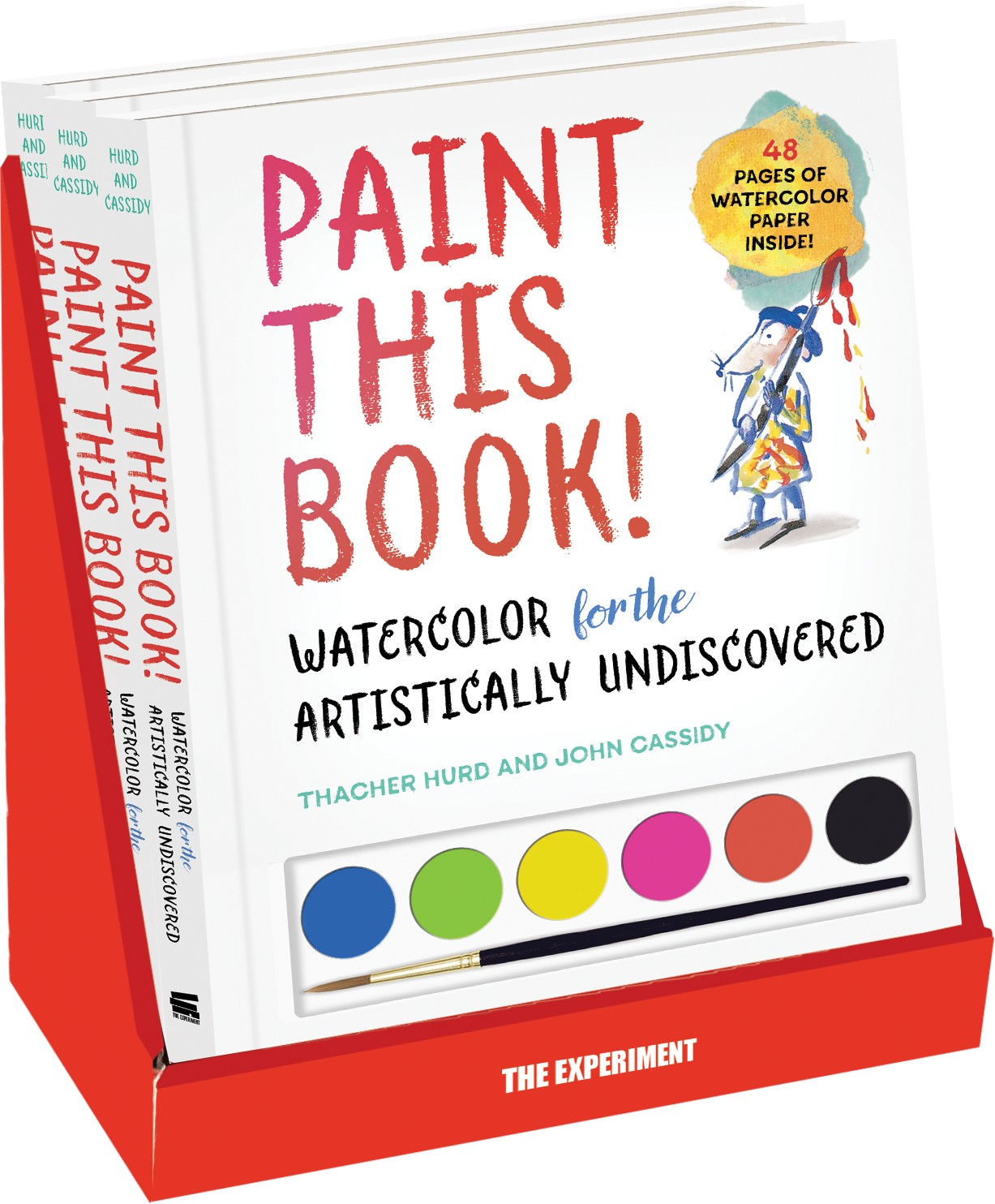 9781615193943
$124.75 US
To order, please contact our distributor,
Workman Publishing
, and reference product number 779394.