The Taco Cleanse
The Tortilla-Based Diet Proven to Change Your Life
Prevent or reverse taco deficiency. Get that fresh taco-y feeling with over 75 seriously tasty vegan recipes.
Tired of the same old cleanse? Instead of feeling rejuvenated are you feeling depleted, anxious, and cranky? (Not to mention . . . hungry?) A group of vegan taco scientists in Austin, Texas, know just how you feel, and now reveal their one-of-a-kind cleansing journey that anybody can follow and stick to—the Taco Cleanse. While the typical cleanse works by depriving you of your favorite foods, the plant-based Taco Cleanse rewards your body with what it naturally craves: tortillas, refried beans, guacamole!
Begin with a breakfast taco, the most important taco of the day. Even if you do nothing else, your mood will brighten in just 24 hours. Keep eating tacos and within a week your outlook will be noticeably improved. After 30 days, cleansers report lasting benefits—and you will, too!
The Taco Cleanse shows you:
How to make everything from the tortilla—flour, corn, and waffle (!)—to the thirst-quenching "Supplements" (margaritas and other beverages) that best complement your tacos
What to put in the tortilla— beer-battered portobellos, mac and cheese, even tater tots
How to remake popular staples like picadillo, tacos al pastor, carne guisada, and fish tacos using plants instead of, well, animals.
The Taco Cleanse is cheap, easy, and delicious. Its recipes are authentically Austin, and are sometimes even inspired by Mexico, where the taco was first created. Everything tastes better folded (exactly once) into a tortilla. Just eat one or more tacos at every meal, adding margaritas as necessary. It's that simple.
Puzzles and Certificate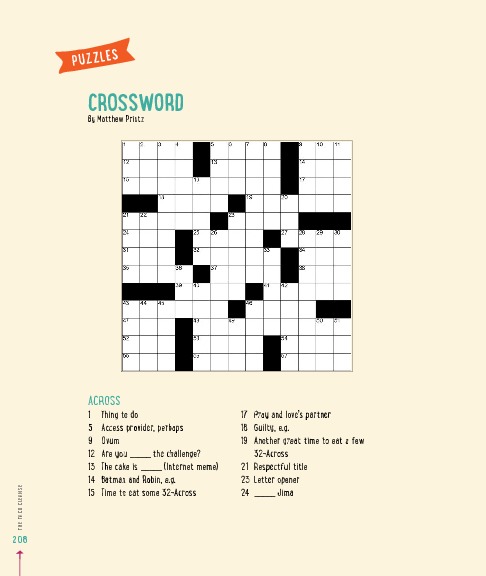 To print your own copy of the crossword, maze, and/or certificate (especially if you purchased the ebook), please download this PDF.
★ VegNews' Best Cookbook of 2016One of Amazon's Best Books of the Month in Cookbooks, Food & Wine
"I only ate tacos for a week and it made me so much healthier."—
Esquire
"Diets don't get any better than this."—
Eater
"Now, here's a cleanse we can get behind."—
People
"There's a new cleanse in town that fully embraces solid foods like corn tortillas, refried beans, and *praise hands* guacamole. It's called
The
Taco Cleanse
, and it's real. *Praise hands*."—
Cosmopolitan
"Possibly the best diet strategy ever."—
E! Online
"The next trendy cleanse to hit Los Angeles incorporates avocados, kale, tempeh, tortillas—and plenty of margaritas. It's called the taco cleanse, it's vegan, and it's here just in time for all those New Year's resolutions you have every intention of keeping."—
Los Angeles Times
"Hallelujah and pass
The Taco Cleanse
."—
Washington Post
"Pretty much the best, hottest cleanse of all time."—
Isa Chandra Moskowitz,
author of
Post Punk Kitchen
"
The Taco Cleanse
is the only cleanse we want to try this year."—
Huffington Post
"The book pokes fun at the tired diet industry while providing the reader with some kick-ass recipes along the way."—
MindBodyGreen
"Close your eyes. Now, imagine a world where a health cleanse means a steady stream of tacos for breakfast, lunch and dinner. Now open your eyes. That day is here."—
Today.com
"The recipes are no joke."—
Everyday Health
"
The Taco Cleanse
is the only cleanse you'll ever need."—
Jezebel
"The glorious guide to achieving all your wildest dreams (i.e., living on tacos) is laid out in the eponymous cookbook
The Taco Cleanse."
—
Bustle
"Your New Year's detox can be a lot more painless than you anticipated."—
Refinery29
"So this will be the year I finally try a radical dieting plan, now that we have the culinary equivalent of God skysurfing by with finger guns ablaze, saying, 'Hey bud, I like your style.'"—Jake Kilroy,
Playboy
"The Best Non-Diet Ever"—
Women's Health
"The diet that you'll actually be able to stick with."—
The Daily Meal
"This taco cleanse is the new year's resolution of your dreams."—
PopSugar
"Sign us up!"—
Metro US
"Damn if counting taco calories doesn't sound a lot more palatable than counting alfalfa sprouts or glasses of lemon water."—
Thrillist
"The world's best diet."—
Marie Claire (UK)
"The empowering, guilt-free, and soul-satisfying journey you're about to take your body and mind through will be not only supremely delicious (as tacos are involved) but also life-changing."—from the foreword by
Laura Beck,
author of
Vegansaurus
Available in a 6-copy counter display
978-1-61519-299-1
$107.70 US
To order, please contact our distributor,
Workman Publishing
, and reference product number 779299.