Here at The Experiment, we know how amazing moms are—and just how challenging being a mom can be. Whether you're shopping for a mom-to-be, a brand new mother, or a veteran mom, you're sure to find a gift for every kind of mama this Mother's Day!
For new moms: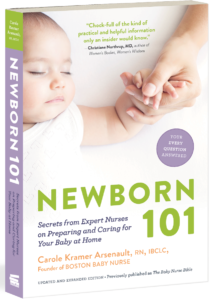 Ever wish you could have a baby nurse at home to answer your most urgent questions around the clock? Now you can!
Carole Kramer Arsenault has spent the last two decades helping parents through pregnancy, labor, and all of their new responsibilities once baby comes home—both as a longtime pediatric nurse, and as the founder of the most highly regarded baby-care service in New England. From the first trimester to the "fourth" (baby's crucial first three months), Arsenault and her team of professional nurses have seen it all. Now, they share their expert advice on:
Preparing your home, including safety tips and must-have supplies
Easing through labor, whether at home or in a hospital
Breastfeeding how-tos, flexible feeding schedules, and common concerns
Baby's essential first days and weeks, and the milestones in between
Welcoming multiples and caring for preterm babies
Techniques for soothing baby to sleep
Postpartum self-care and getting back to your routine
For the mom who needs to relax:
Moms can feel as if they are sprinting through life, crashing onto the pillow at day's end only to start again the next morning. In Breathe, Mama, Breathe, psychotherapist Shonda Moralis outlines the benefits of daily meditation and shows moms how to do it—in just five minutes! Plus, she shares over 60 "mindful breaks" that help moms tune into their own well-being (along with everyone else's):
Eat a mindful breakfast—with no phone, TV, or newspaper!
Cuddle your child and take three deep breaths together.
Give yourself a mindful-mommy high five—because moms can use positive reinforcement, too.
Every mom—whether caring for a new baby, an overscheduled grade-schooler, or an angsty teen—can become a mindful mama!
For the mom who wants to try something a little different:
The Happiest Kids in the World
Calling all stressed-out parents: Relax! Imagine a place where young children play unsupervised, don't do homework, have few scheduled "activities" . . . and rank #1 worldwide in happiness and education. It's not a fantasy—it's the Netherlands!
Rina Mae Acosta and Michele Hutchison—an American and a Brit, both married to Dutchmen and raising their kids in the Netherlands—report back on what makes Dutch kids so happy and well adjusted. Is it that dads take workdays off to help out? Chocolate sprinkles for breakfast? Bicycling everywhere?
Whatever the secret, entire Dutch families reap the benefits, from babies (who sleep 15 hours a day) to parents (who enjoy a work-life balance most Americans only dream of). As Acosta and Hutchison borrow ever-more wisdom from their Dutch neighbors, this much becomes clear: Sometimes the best thing we can do as parents is . . . less!
For moms who love nature: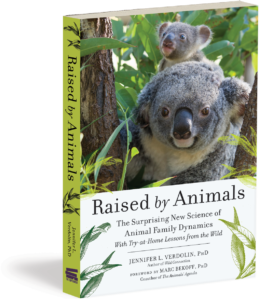 When it comes to family matters, do humans know best? Leading animal behaviorist Dr. Jennifer Verdolin argues otherwise in this eye-opening book. Welcome to the wild world of raising a family in the animal kingdom . . . sometimes shocking, often ingenious!
Every species can surprise us: Chimps have a knack for minimizing temper tantrums, and owl chicks have a remarkable gift for sharing. A prairie vole knows exactly when his stressed-out partner needs a massage. And anyone who considers reptiles "cold-blooded" should consider the caecilian, a snakelike animal from Kenya: After laying eggs, the mother grows a fatty layer of skin, which her babies eat after hatching (not one of the book's many lessons from the wild to be tried at home!).
Along the way Verdolin challenges our often counterproductive beliefs about what families ought to be like and how we should feel. By finding common ground with our furry, feathered, and even slimy cousins, we can gain new insight on what "natural" parenting really means—and perhaps do a better job of forgiving ourselves for those days when we're "only human"!
For more books for mom, check out our full pregnancy and parenting list here!