The New Year is a time for reflection: whether you're making a resolution or not, it's still an opportunity to re-evaluate and re-center. What's missing? What's fallen by the way side? What could we benefit from adding into our routines?
Here at The Experiment, we're biased, but we think if you tried to incorporate any one (or more!) of the lessons from the books listed below, 2016 would be looking up. Whether you're looking to eat healthier, spend more time with your family, exercise more, strengthen your relationship, or well…eat more tacos…we're just gonna say: here's to a bright 2016!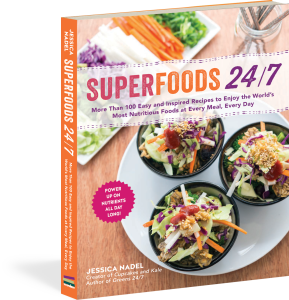 Superfoods 24/7, Greens 24/7
Jess Nadel's newest cookbook, Superfoods 24/7 (PUBLISHING TOMORROW!), is the easiest way to pack your diet with the healthiest foods on earth: superfoods. All of the recipes are vegan and Jess' creativity shines through in recipes from Minty Matcha Nanaimo Bars to Fluffy Banana Chia Pancakes to Adzuki Bean and Pumpkin Chili Slaw and Cacao Mole Tofu with Slaw. Eating healthfully doesn't have to be boring and Jess proves it by incorporating more than 35 superfoods into satisfying recipes. Why NOT aim to make 2016 a SUPER year (starting, quite literally, with your diet!)?
Her first cookbook, Greens 24/7, is more of her creative, vegan recipes, but this one aims to pack greens into every meal of day (and really—couldn't we all stand to eat more greens?). Unexpected recipes such as Zucchini Noodle Bolognese, Lemon and Parsley Olive Oil Cake, and Chocolate Hazelnut Avocado Torte make getting your greens easier and more delicious than ever. 100+ all vegan recipes let you have your cake—and your kale too!


Juice + Nourish
If you're hoping to blend a healthy dose of wellness and self-care into your daily routine, Juice + Nourish is the book for you! Author Rosemary Ferguson delivers an authoritative, juice and smoothie cookbook to help you squeeze the best nutrients out of your food and into your life. The title boasts 100 refreshing recipes to help you detox, heal, rest, de-stress, energize, strengthen, and more!
Stop the Fight!
Even the most enduring relationships have their off days, and almost every couple will find themselves bogged down in frustratingly familiar fights from time to time. If you are resolved to strengthen your connection with a loved one in 2016, clinical psychologist Michelle Brody may be able to help you reach your goal. Stop the Fight! is an approachable, friendly, and charmingly illustrated relationship guide that will help you recognize the underlying structure beneath some of the most common relationship fights. The book will help you break out of the "partner improvement fight," the "escalating fight," the "household responsibilities fight," and everything in between! Pick up a copy for the new year and stop the fight for good.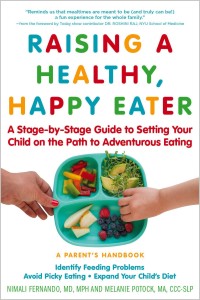 Raising a Healthy, Happy Eater
Sometimes, our most important new year's resolutions have to do with helping the people we care about, and not just ourselves. If you've got a picky eater in your family, or a child who hates eating their veggies, Raising a Healthy, Happy Eater will help you steer them on the right path towards lifelong health. Authors Melanie Potock and Nimali Fernando know that the biggest barriers to healthy eating habits aren't just about knowing which foods are healthy, but are also about helping your child overcome their psychological aversions. This book is packed with solid nutrition advice, but is also loaded with parenting tips to help you get those healthy habits into practice.
Build Your Running Body
Running is a great way to maintain an active, healthy lifestyle, but as with many things: one of the hardest parts is knowing the best way to start. If you are hoping to improve your anaerobic workout regimen this year, Build Your Running Body may be just the resource you're looking for. Packed with over 150 workouts, this is a great title for runners of any skill level, whether you are a casual jogger, an iron man competitor, or even a couch potato just hoping to get on your feet.
The Taco Cleanse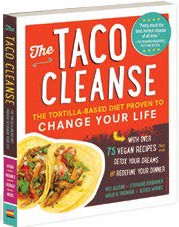 Finally, for those looking to get *serious* in 2016, we have the book for you. The previously un-diagnosed condition known as "taco deficiency," has met its match with The Taco Cleanse. Full of 75 seriously tasty recipes, The Taco Cleanse is 100% guaranteed to reverse or prevent taco deficiency. Have you felt sad, lethargic, or full of ennui in 2015? Consider adding tacos to every meal of the day and supplementing with margaritas, as needed. Cleansers reported an improved outlook within 24 hours–just imagine the improvement if you make a resolution to eat tacos every day of the year.
###
Here's to a happy new year, and a healthy new you!