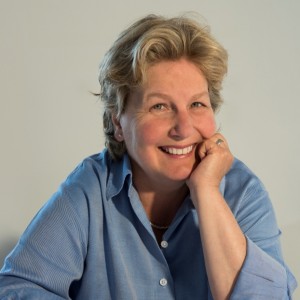 Sandi Toksvig, author of The Tricky Art of Co-Existing, is nothing if not a renaissance woman. An award-winning writer, presenter, and actress, hailed as the "Queen of the BBC" and a national treasure, Sandi's most recent role is helping to launch the Women's Equality Party in the UK to campaign for women's rights.
The Women's Equality Party was formed as the result of a meeting on March 28 of this year. The party formed with the determination to become a force in British politics that would unite people of all ages, backgrounds, ethnicities, beliefs, and experiences in the effort to see women enjoy the same rights and opportunities as men in order to create a more vibrant economy and workforce. Shortly thereafter, on April 30, Sandi Toksvig announced her intention to leave BBC Radio 4's News Quiz to help support the newly formed party. The announcement flooded headlines in the U.K.—BBC, The Guardian, Telegraph UK, and The Independent all ran news of Toksvig's decision to leave the comedy show in favor of politics. After many years on the show she explained her decision by saying: "I have made jokes over and over again about politics and, do you know, this election I've had enough, and I have decided that instead of making jokes about it, I need to participate." The party is aiming to run their first candidate in 2020.
In between her many commitments at the moment, Sandi found time to pen a guest blog for The Huffington Post on "How to Be a Good Email Citizen," and her advice is as clever and pertinent as ever. The post combines her characteristic snark—"What makes you so bsy tht u hv 2 forget whole words?"—with her sound, practical advice on everyday etiquette —"The fact that this form of mail [email] is sent and arrives quickly doesn't mean you can't take your time to write them well."
Given the number of hats Sandi has worn and continues to wear, we can all trust that she has more than mastered 'The Tricky Art of Co-Existing.' (How many people do any of us know who have helped to found a political party??) Her book is a modern day guide to manners—focusing not only on how to master politeness via social media and email, but how to successfully navigate everyday encounters as well. She teaches how to be the most decently behaved person in the room in addition to the most interesting–offering advice, trivia, characteristic wit, and a focus on decency, rather than convention.

Available in stores and online now, The Tricky Art of Co-Existing is not only a testament to her many years of exemplary co-existing, but an indispensable guide for us all to live decently in a rapidly changing world.