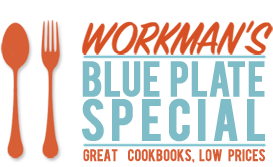 If you're not familiar with Workman Publishing's Blue Plate Special, November is the perfect time to make the acquaintance! The Blue Plate Special is a monthly cookbook club that brings subscribers specially discounted and free ebooks from an award-winning collection of bestselling cookbooks, and November is Deliciously Gluten-Free!
Two of our titles, Artisanal Gluten-Free Cooking and Nosh on This are featured all month (the ebooks discounted to $2.99 each!), and the special free ebook available to all Blue Plate Special subscribers is a seven-recipe sampler called Gluten-Free Family Dinners, a sneak peek at the no-fail recipes from Gluten-Free Family Favorites.
But the goodies don't stop there. We're thrilled that Bob's Red Mill (the Bob's Red Mill) has partnered with Workman and us to offer a special gluten-free flours sweepstake, from November 10th to the 23rd. You could put this prize package to immediate use and make Frosted Sugar Cookies from Artisanal Gluten-Free Cooking!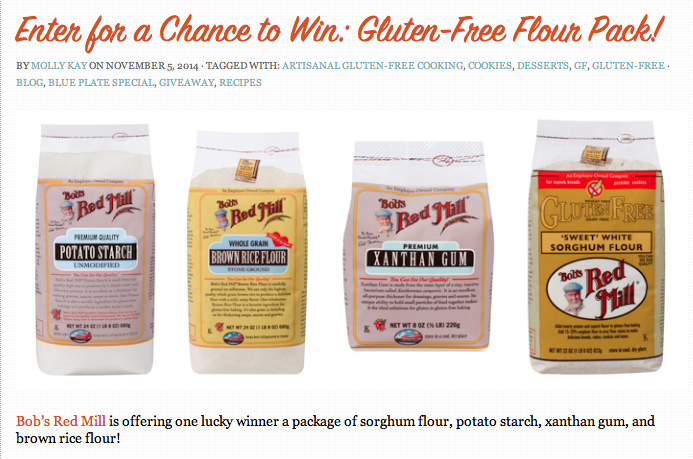 Now to important stuff! Where to sign up and take advantage of all these goodies: Click here to sign up for the Blue Plate Special newsletter and get exclusive access to monthly special offers and giveaways. Signing up for the Blue Plate Special will also earn you 1 out of 6 entries in the Bob's Red Mill giveaway. Enter here.
And don't forget to follow our authors: @petebronski | @glutenfreecanteen
Happy gf cooking!