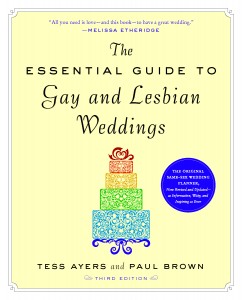 June was LGBT Pride Month, and last week saw NYC's annual Pride Week celebrations, culminating in a six-hour march on Sunday afternoon. With grand marshals Laverne Cox, Rea Carey, and Jonathan Groff in the lead, the march included everyone from politicians and legal aid societies to night clubs and drag queens. Corporations from Netflix to Wal-Mart to Google and Facebook turned out to show their support and march in the parade.
I stood in the sun for all six hours, and I came away from the parade with a renewed vigor for life and a crispy red sunburn. Pride today looks very different from the first 1970 Gay Pride Parade on Christopher Street, commemorating the Stonewall Riots. In 1973, the APA removed homosexuality from its DSM-II whereas thirty years later in 2013 the Supreme Court struck down DOMA, and nineteen states and the District of Columbia currently recognize gay marriage. With gay marriage ever on the rise, and with more states recognizing gay marriage all the time now, gay and lesbian wedding planning is more important than ever!
Tess Ayers and Paul Brown's The Essential Guide to Gay and Lesbian Weddings is the original same-sex wedding planner—updated in its third edition but still as informative, witty, and inspiring as ever.
Melissa Etheridge says, "All you need is love – and this book – to have a great wedding."
The book covers topics including the philosophical implications of gay marriage, the logistics of wedding planning, and the nitty-gritty details of "The Big Event."
It offers practical advice on basic wedding logistics as well as gay-wedding-specific topics such as locating friendly vendors; the book even enumerates sample benedictions and pronouncements for a wedding service!
My favorite part of the book, though, is the funny, inspiring personal stories such as this one from Tess in 1992:
Jane made a cake top for us that had the two of us wearing wedding gowns and holding hands, with our two cats sitting on either side. We thought we'd put it on when we brought the cake home. But the bakery owner, who no doubt assumed that I was ordering a cake for myself and my groom, advised me to bring the top in so that they could decorate around it. When I brought the top in, I had it in a box. The owner was sitting having coffee with two older women, and told me to take it out so she could see it. I took a deep breath, removed it from the box, and set it on the table. The three of them examined it for what seemed like hours. Then one of the older women asked, "What kinds of cats are those?"
Last year, our publisher Matthew Lore wrote about first working on the book in 1993, a time when gay marriage wasn't legal anywhere in the United States.