article
on
The Conversation
takes a close look at baby-led weaning, which transitions babies from liquid to solid food by allowing them to feed themselves. The latest study suggests that baby-led weaning may promote healthy food preferences and have beneficial long-term effects on weight. However, as the article points out, "The small study size and its retrospective method does not make this a strong finding and more robust research is needed before baby-led weaning can be recommended generally." For those parents who would like to explore baby-led weaning, or those who are simply at a loss for how to approach child nutrition, let these three titles be your guide:
Creating a nutritious diet for a young child can be a tough task, but parents who are interested in adopting baby-led weaning can find a comprehensive guide in Baby-Led Weaning by Gill Rapley and Tracey Murkett, who are at the forefront of the movement. Offering practical recommendations and personal anecdotes, the book shows parents how to directly introduce solid foods, skip spoon-feeding, and avoid stressful mealtimes. For dinnertime inspiration, The Baby-Led Weaning Cookbook presents over 130 recipes that complement this weaning method. With dishes that range from hearty soups to satisfying entrées, people of all ages will find something delicious on their plates.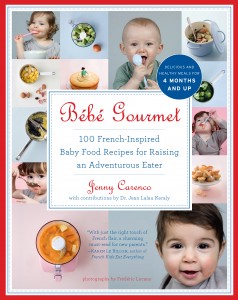 Parents hoping to raise adventurous eaters will find additional delectable homemade meals in Bébé Gourmet by Jenny Carenco. Carenco, who is the founder of the French baby food brand Les Menus Bébé, combines French culinary traditions with a focus on fresh ingredients to create recipes with exciting flavors and textures, designed to introduce baby to "adult" foods that eliminate picky eating. Whether it's a well-seasoned chicken tagine or a simple apple compote, there are dishes for all stages of development that can also be easily adapted for adult palates so the whole family can share.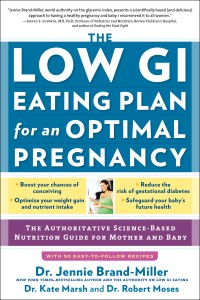 For an even earlier start to healthy nutrition, The Low GI Eating Plan for an Optimal Pregnancy is a great resource filled with up-to-date information and sound advice on how to safeguard the child's lifelong health. Written by Drs. Jennie Brand-Miller, Kate Marsh, and Robert Moses, three experts on nutrition and dietetics, this guide explains how to use the concept of the glycemic index to develop the best eating habits to avoid complications during pregnancy, such as gestational diabetes, and boost the health of both mother and baby. Within these pages, you'll learn about foods' glycemic index, discover ways to ensure healthy weight gain, and find 50 tasty recipes.

Although questions about nutrition are multiplying by the minute, these three titles offer some answers. For moms and dads navigating the parenting maze, useful tips and helpful information are just a page flip away.

Despite mankind's thousands of years of experience, raising a child can still involve a lot of head scratching. With so many studies, articles, and schools of thought—often contradicting each other—it can be challenging to wade through all the information available to parents, especially when it comes to nutrition. A recently posted article on