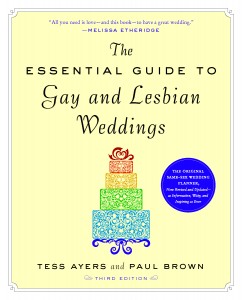 Well, that's all folks. After months of debate, speculation, tension, and hair-pulling, the election has been decided. Today life can finally go back to normal, even if many of us are still living with a post-election hangover.
This election marked a truly historic occasion—and no, we aren't just talking about legalized recreational marijuana in Colorado. For the first time ever, in at least two states, same-sex marriage has been approved at the ballot box.
While six states and the District of Columbia have already legalized gay marriage through legislation or court decisions, yesterday marked the first time in our country's history that voters have directly approved same-sex marriage. Of the four states that held a vote on marriage equality, a referendum approving gay marriage passed in Maine and Maryland, narrowly failed to pass in Minnesota, and, as of this afternoon, is still too close to call in Washington.
According to the New York Times, the more than 30 previous referendums to legalize same-sex marriage have all been shot down. But as of today, opponents of gay marriage can no longer point to the consistency of voter decisions as a crux in their argument.
The fact that marriage equality has been achieved in at least two states as a direct result of public opinion proves, if ever there was a doubt, that there is a broad trend in America toward the acceptance of same-sex marriage. I think I can speak for everyone at The Experiment when I say that we are thrilled to be living in these changing times.
Only time will tell how this trend, which many consider one of the greatest civil rights struggles of our era, will develop. For now only one thing is certain: a lot of people in at least two more states are going to need copies of The Essential Guide to Gay and Lesbian Weddings by Tess Ayers and Paul Brown. After all, it's the perfect gift for all the happy couples who, with today's news, are surely already making big plans.