Fire Making
The Forgotten Art of Conjuring Flame with Spark, Tinder, and Skill
For fans of Tristan Gooley and of Lars Mytting's Norwegian Wood a fascinating, beautifully illustrated guide to making fire without a lighter
From the San people in Namibia to the Mangyan of the Philippines, Daniel Hume has learned how fire is kindled all over the world. Now, in Fire Making, he imparts his firsthand knowledge of a variety of fire-making techniques, basics, and more, including:
Tools that use friction or sparks to start a fire, from hand drills and fire plows to iron pyrite
Different types of tinder, from birch bark to fungus
Challenging situations from strong winds to wet matches
Even fire-starting hacks—such as using foil and a battery!
Beautiful photographs and informative asides (including fire creation legends) help cultivate a deep appreciation of this indispensable element.
National Geographic Traveler
"Covers everything from varieties of tinder to fire-starting techniques such as Myanmar's fire thong, and the Democratic Republic of Congo's fire plough."—
The Guardian
"Beautiful book . . . cracking photos . . . Daniel Hume's book is part manual, part art, part spiritual movement."—
Trail Magazine

"Enthusiastic exploration of fire."—
Compass Magazine

"Exquisitely produced."—
Saga Magazine
5-Copy Display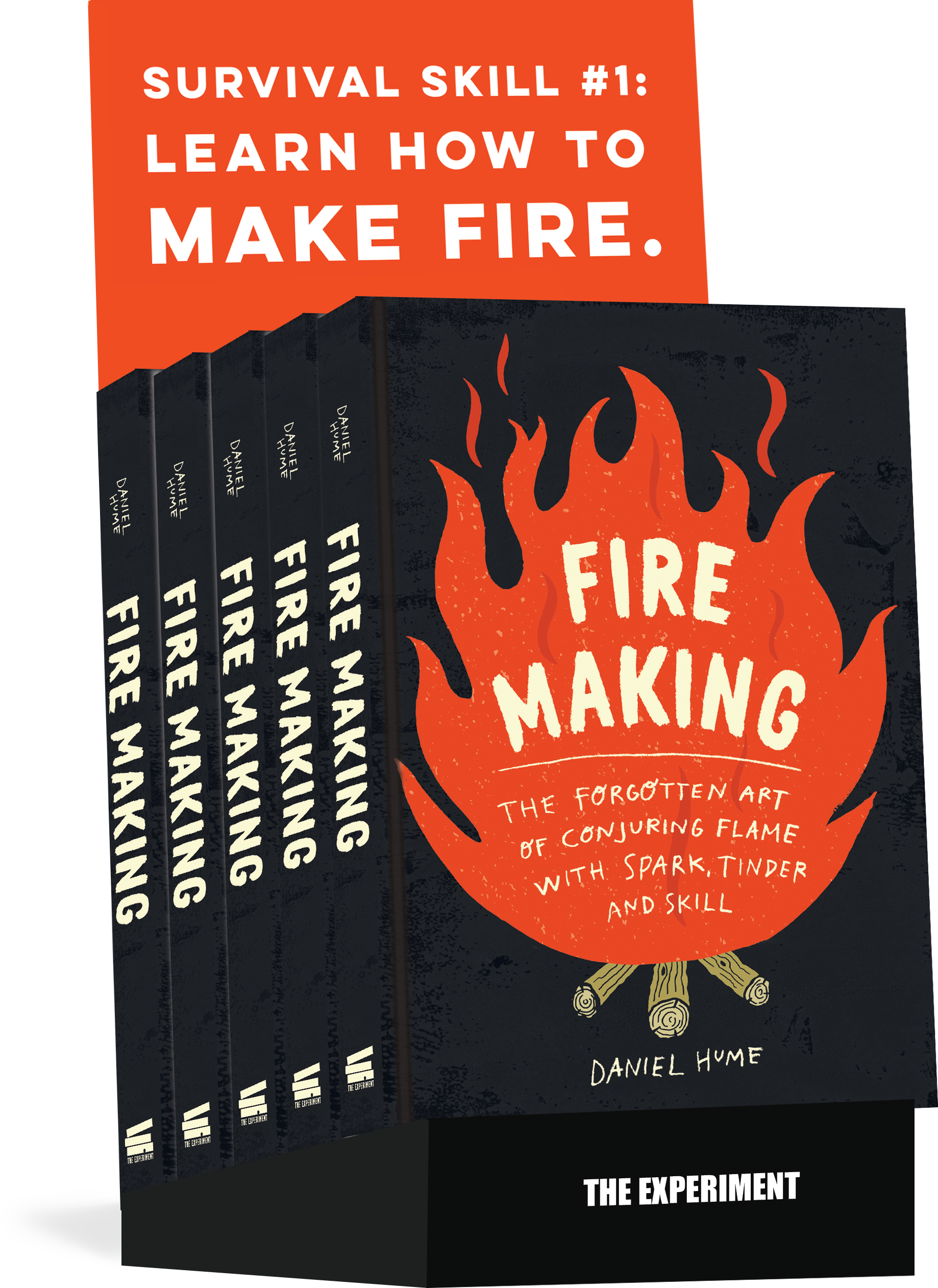 9781615194698
99.75
To order, please contact our distributor,
Workman Publishing
, and reference product number 779469.