How We Eat with Our Eyes and Think with Our Stomach
The Hidden Influences That Shape Your Eating Habits
Outsmart Your Impulses and Eat Better
A Belgian chocolate cake topped with a velvety homemade mousse catches your eye on the menu. The next thing you know, you've ordered it—despite the hefty price. But do you know why?
Through over 40 compelling questions, this book explores how our eating decisions tread the line between conscious and subconscious, and enables us to be more intelligent about food. With expert insights that draw from psychology, neuroscience, popular culture, and more, learn to see the innumerable influences behind your diet and cravings—from the size and color of your plate, to the placement of products in a supermarket, to the order in which you sit when out with friends.
And the chocolate cake? Would you believe research shows that regional descriptions (Belgian!) and emotive, sensory language (homemade! velvety!) subtly affect your appetite? Know what and why you eat, when and how you do—before you next sit down to dine!
Publishers Weekly
"Of all of the books I've read on food, psychology, and eating behavior this year,
How We Eat with Our Eyes and Think with Our Stomach
is far and away the most interesting, useful, and entertaining."—from the foreword by
Brian Wansink, PhD,
author of
Mindless Eating
and
Slim by Design
"
How We Eat with Our Eyes and Think with Our Stomach
is a remarkable book, which in an entertaining way takes a deep dive into our bodies and explores a world few of us ever knew. After reading this book you'll never see (or taste) food the same way again!"—
Martin Lindstrom
,
New York Times
bestselling author of
Buyology and Small Data
"If you've ever wondered how to make simple and sensible diet choices this is the book for you. This is the best book I've found on the topic. It offers clarity in the midst of chaotic and conflicting information about food. It's a pleasurable read that makes thoughtful eating decisions both easier to make and more holistic to apply."—
Sheena Iyengar,
author of
The Art of Choosing
"An entertaining tour through some of the fascinating research on how our minds govern what we like to eat. It will change the way you approach your dinner."—
Bob Holmes
, author of
Flavor: The Science of Our Most Neglected Sense
"These essays are not only easy and amusing, they are also scientifically supported by appropriate studies and enriched with expert opinions. All this makes reading a pleasure."—
MIT Technology Review (Germany)
Available in a 6-copy counter display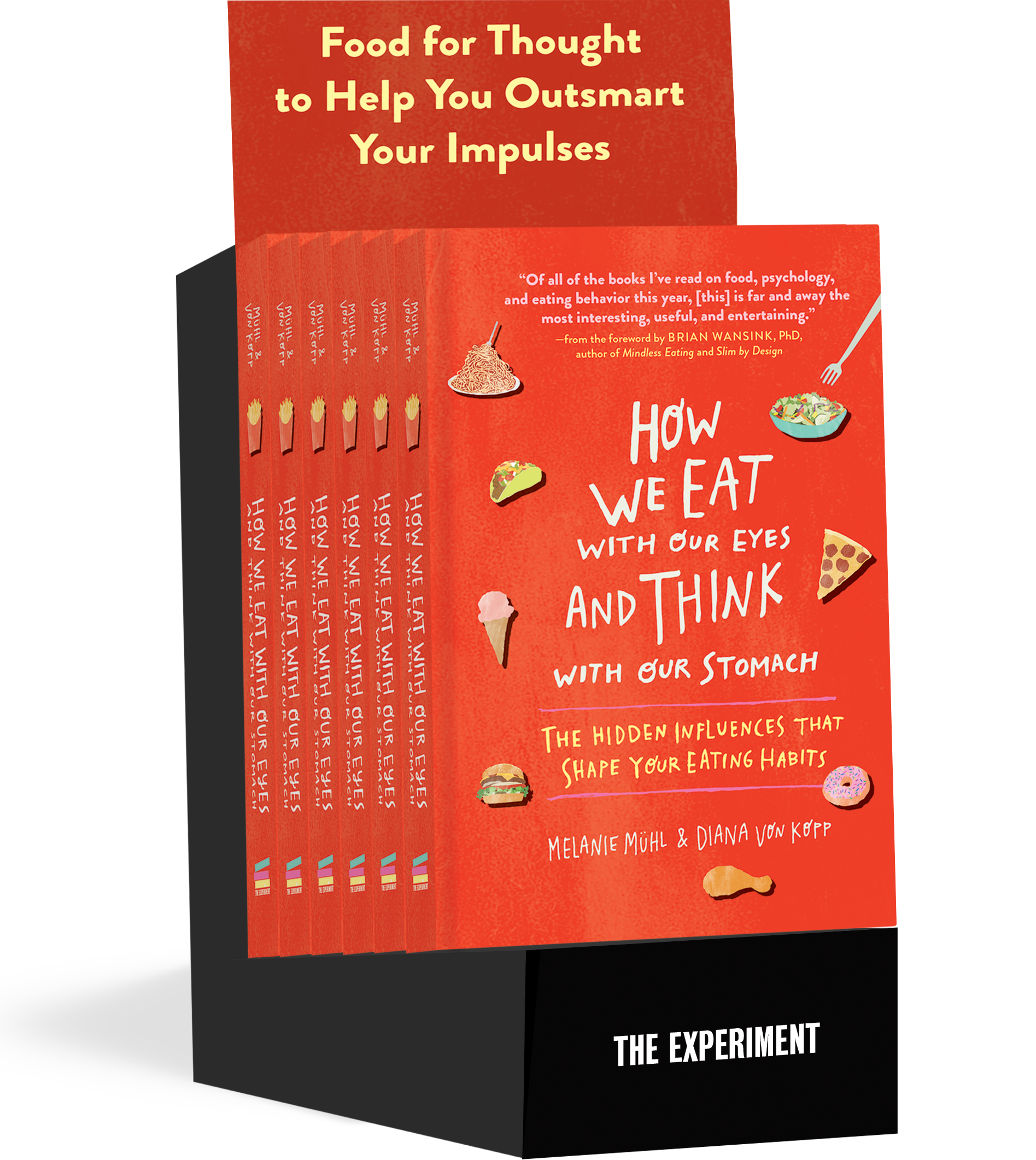 9781615194360
$101.70
To order, please contact our distributor,
Workman Publishing
, and reference product number 779436.