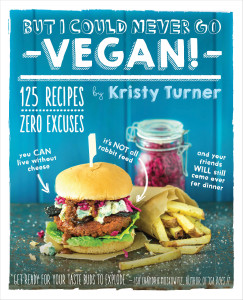 The Experiment is excited to announce that Kristy Turner's cookbook, But I Could Never Go Vegan!, has been nominated for a 2015 Goodreads Choice Award in the Food & Cookbook category! She has already made it to the finals, but she'll need your help to make it all the way. This round of voting ends Tuesday November 23 at 3am EST, so cast your vote here before the deadline!
In honor of Kristy's nomination, we decided to test a recipe from her book on one of our interns. What follows is a true account of his experience with an often-daunting task: cooking for a group of eaters ranging from omnivore to vegan, and aiming to please everyone on the spectrum!
###
I like setting aside time to cook, but I love getting the opportunity to share my creations with others! Having just moved into a new apartment with a new set of roommates (all previously strangers), I thought that a house dinner would be the perfect way to break the ice. Only one problem: I am an omnivore, one roommate is a vegetarian, and the other is a vegan! I am totally clueless when it comes to vegan cooking, and was totally stumped on what I could possibly make to please everyone.
In case you didn't see it coming, this is where Kristy's But I Could Never Go Vegan! delivers. More than just a cookbook for vegans, it's a powerful tool for those who want to prepare vegan-friendly dishes that will please dinner guests of any dietary persuasion. So, armed with a copy of the book, I returned from the grocery store to prepare a vegan take on a not-so-vegan classic… Bacon Mac n' Cheese!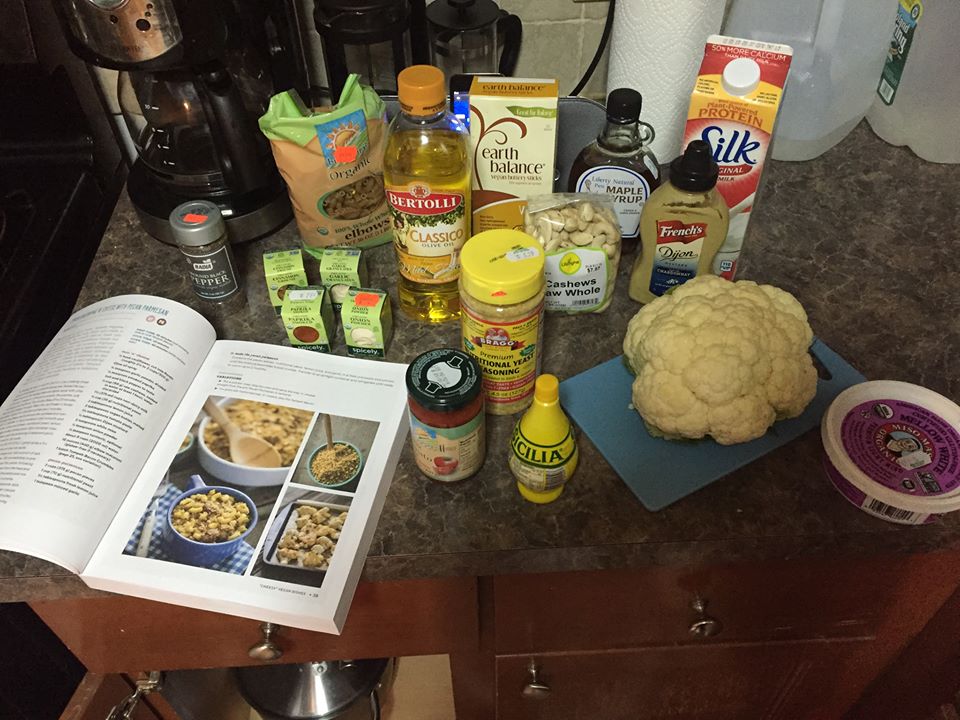 I was blown away by just how filling and flavorful this dish turned out to be! As an omnivore, I almost had to do a double-take when I saw how this vegan cheese sauce and pecan parm turned out… and while I used to think that I could never live without bacon, this pan-fried tempeh substitute certainly broadened my horizons!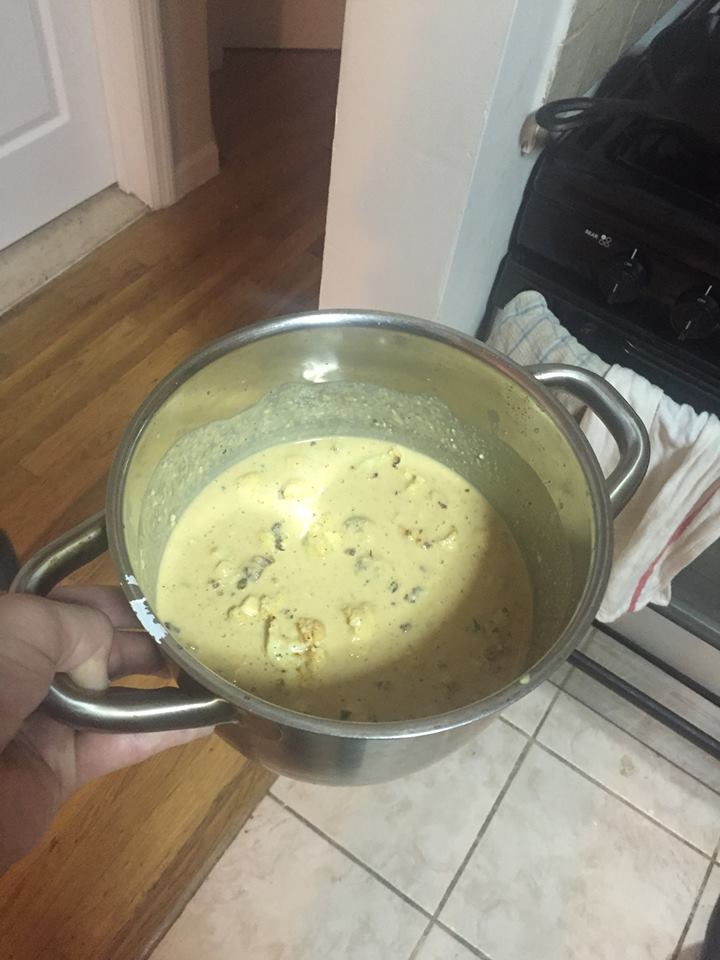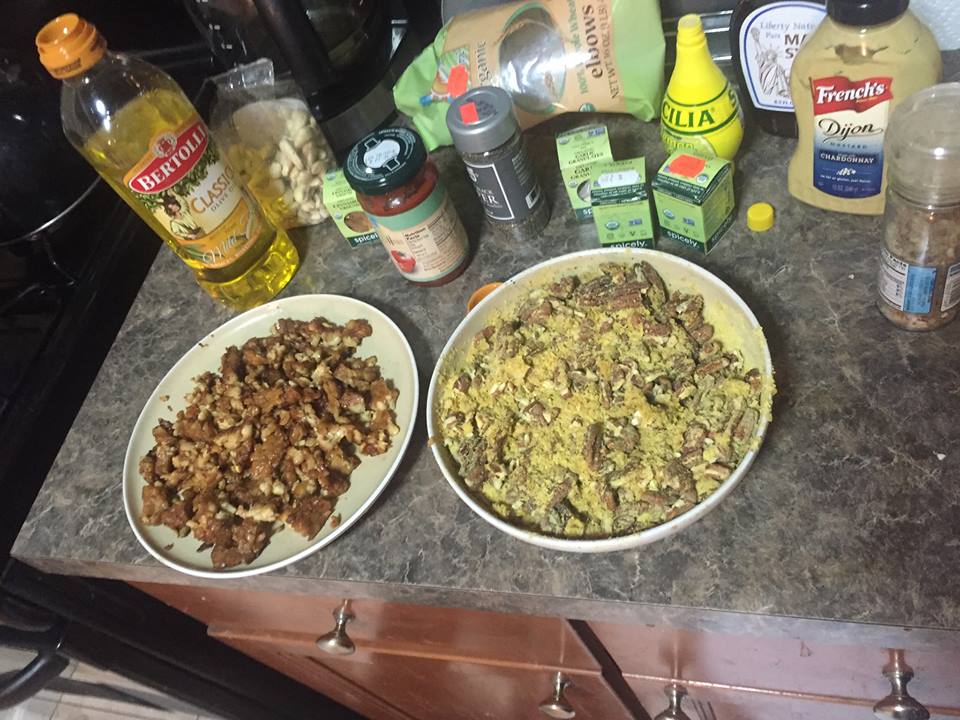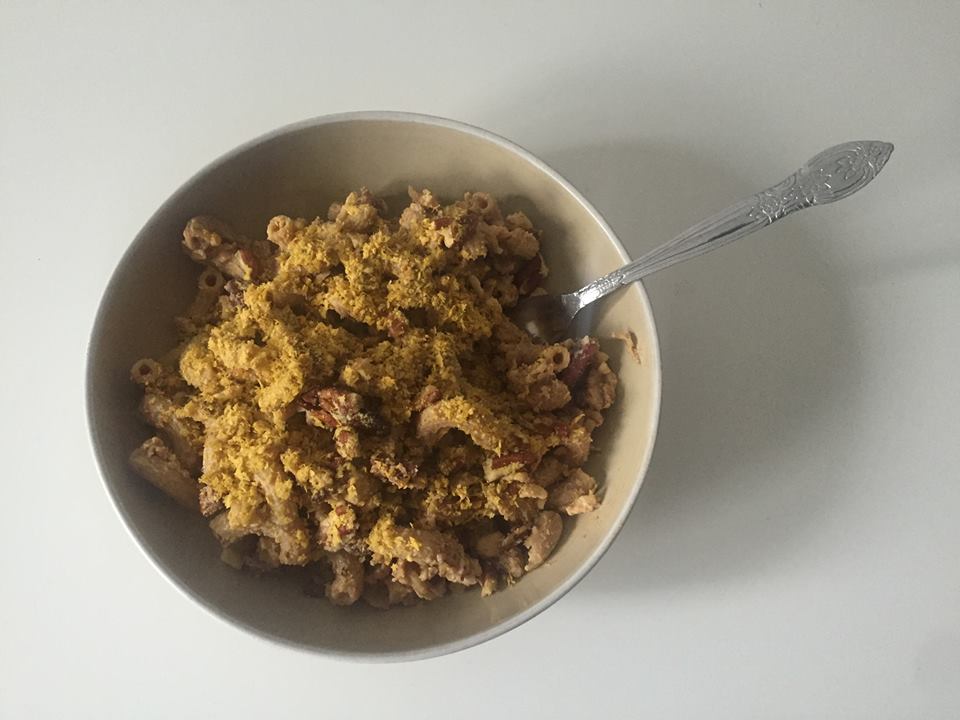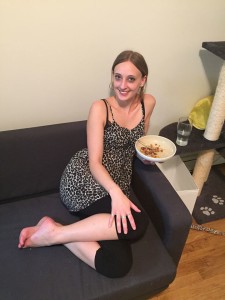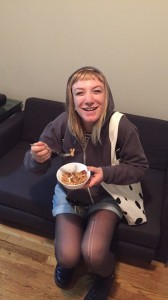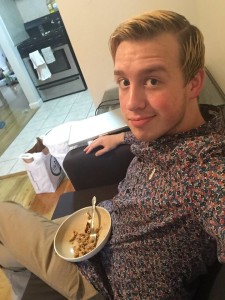 1. A happy vegan
2. A stuffed vegetarian
3. And perhaps most impressively, a satisfied and happily surprised omnivore!
###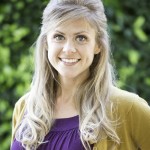 A self-described former "die-hard cheese nerd," Kristy Turner is now the writer, recipe developer, and food stylist behind the vegan food blog Keepin' It Kind. Once a professional fromagier and mutterer of the words, "I could never be vegan," Kristy now loves her compassionate lifestyle and works with her photographer husband, Chris, to make veganism accessible, fun, and delicious for everyone.