And just like that, BEA 2014 is already over! It was a busy couple of days at the Javits Center last week, where we hosted two author signings, and introduced people to our forthcoming titles. Below, a photo of our booth inside the Workman Publishing stand.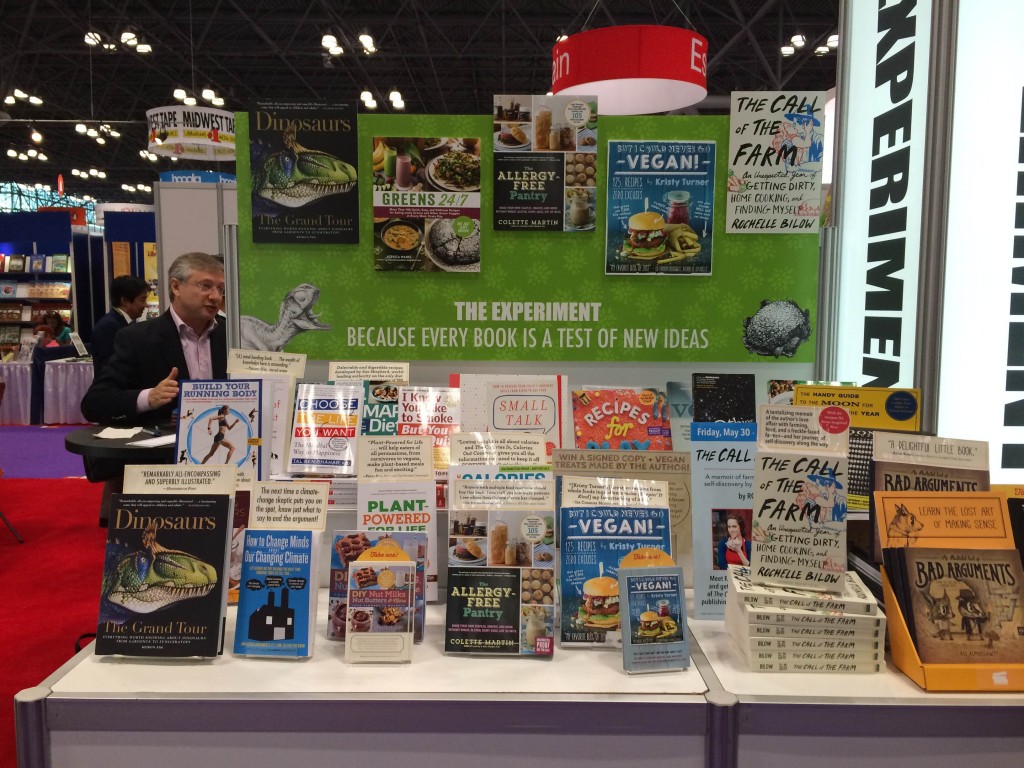 On Thursday, May 29, we had Jessica Wapner, author of the critically acclaimed The Philadelphia Chromosome, sign copies of the new paperback edition, and on Friday Rochelle Bilow (pictured right) signed advance copies of her memoir The Call of the Farm, publishing this September. Rochelle spent four seasons on a full-diet farm in central New York, caring for livestock, growing vegetables, and cooking meals almost exclusively with the farm's produce—and yes, there are 20 farm-inspired recipes in the book!
We were also giving out galleys of An Illustrated Book of Bad Arguments, and attendees had a chance to be entered to win a signed copy of But I Could Never Go Vegan!, publishing January 2015, along with vegan treats made by the author Kristy Turner. We had a great time at BEA, but we're still pretty happy we're back in the office this week!