Never Too Late to Go Vegan is not solely a cookbook but it is well stocked with delicious recipes. As is our Experiment tradition, we celebrated the book's release last week with a potluck lunch (take a look at how we celebrated Vedge), and sampled a variety of recipes from the book:
Carrot Coconut Soup
Red Pepper and White Bean Spread with Cashews
Apricot and White Bean Salad
Minted Barley Salad
Massaged Kale Salad
Mediterranean Chickpeas
Quinoa-Stuffed Avocados
Helen R. Moy's Mac and Cheese
Marzipan and Strawberries Dipped in Chocolate
Banana Cake (with vegan chocolate chips)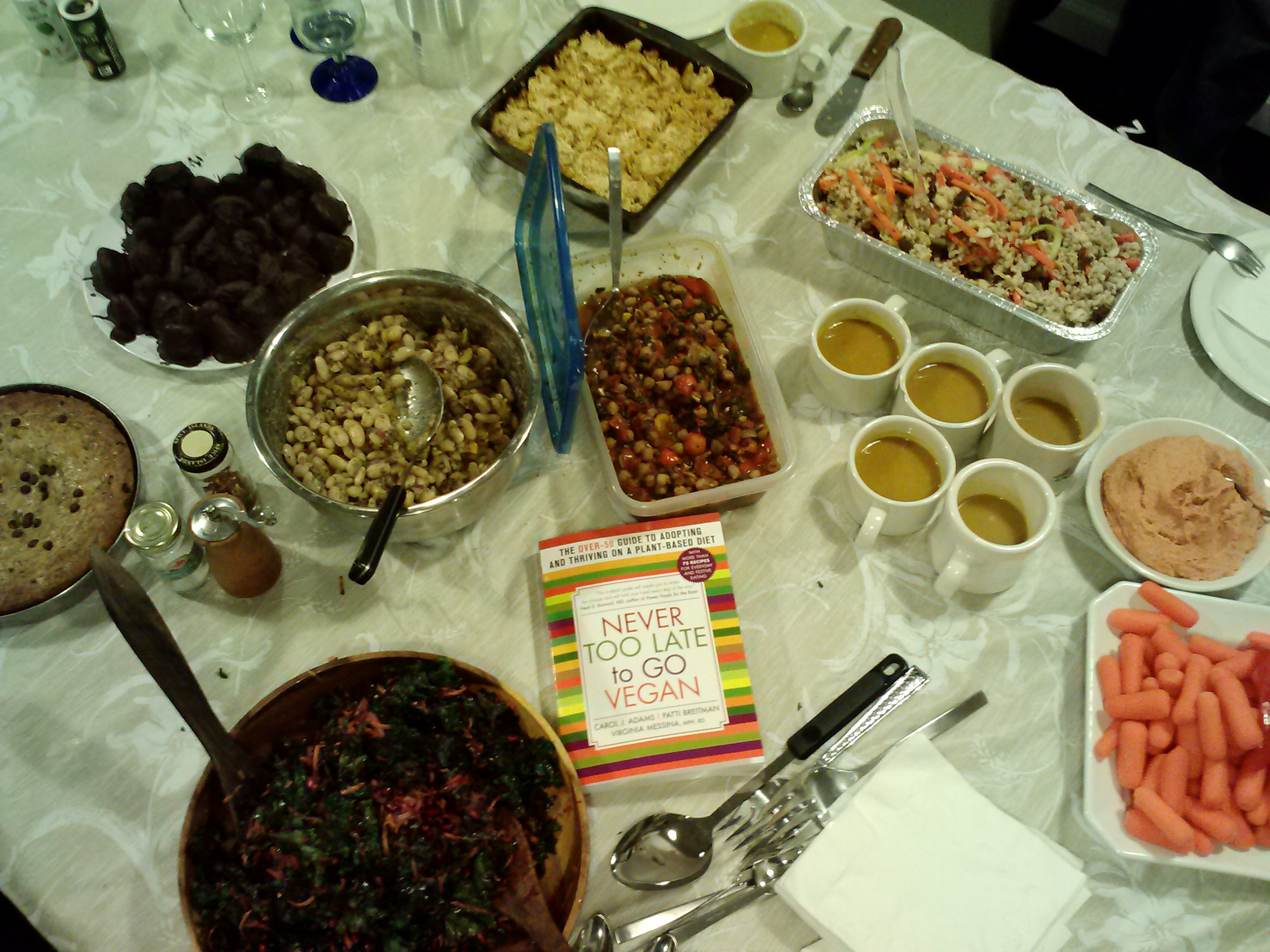 Some were sweet (Mac and Cheese, Banana Cake), others were spicy (Mediterranean Chickpeas), and all were easy to put together. Many of us were surprised to find the ingredients already stocked in our kitchens! With two kinds of beans, two different grains, soup, and salads, all with cleverly incorporated vegetables, there was plenty to go around—and barely room for dessert. We also celebrated a birthday (with Artisanal Gluten Free Cupcakes) and welcomed Anne, our newest member, to the team.
Never Too Late to Go Vegan may be subtitled The Over-50 guide to Adopting and Thriving on a Plant-Based Diet, but it offers plenty of tips for easy vegan cooking that we found resourceful for all ages.