2016 Moon Calendar Card
Know the Moon's phase at a glance every day with this convenient and popular reference card
The first of its kind in 1982 and a perennial fan favorite, this attractive annual calendar features a realistic moon image for every day of the year. The reverse includes the exact times of 2016's eclipses (including a total solar eclipse), apogees and perigees (days the Moon is farthest from and nearest the Earth), and every full, new, and quarter moon. Available in a 5-pack, 20-pack, or 40-copy display, the 2016 Moon Calendar Card is a sure hit with kids—and a great gift for:
Amateur astronomers and sky watchers
Fishermen and sportsmen keeping track of the brightest nights and changing tides
Gardeners who follow age-old planting wisdom
And followers of the many faiths that mark time by the lunar calendar.
Whatever your reason for moon watching, you won't miss a thing with the 2016 Moon Calendar Card!
Three ways to order: 40-copy counter display (978-1-61519-265-6), pack of 20 (978-1-61519-261-8), and pack of 5 (978-1-61519-260-1).
Available in a 40-copy counter display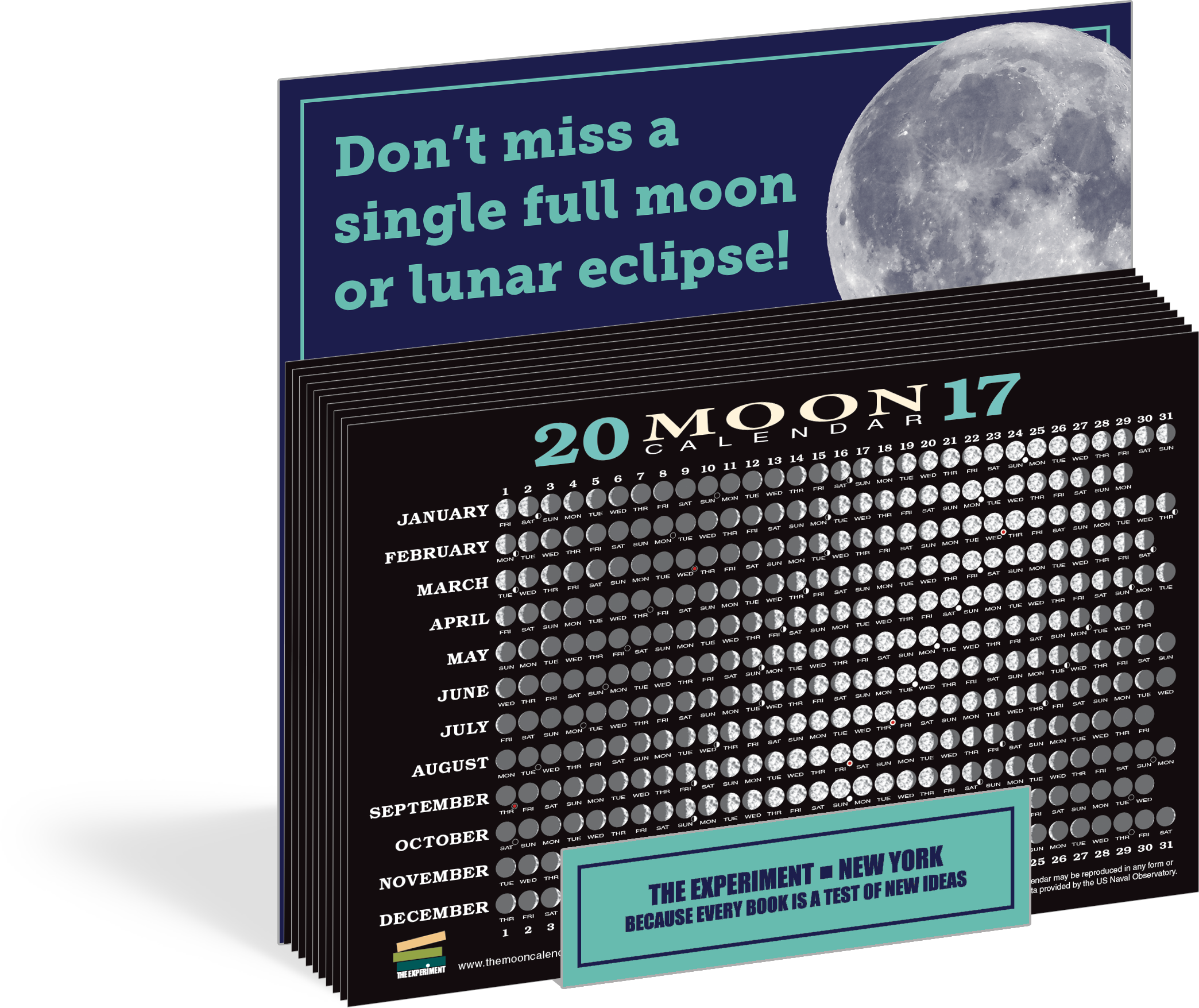 978-1-61519-265-6
$100.00 US
To order, please contact our distributor,
Workman Publishing
, and reference product number 779265.